Implementation Reporting Framework (IRF)
Since the announcement of its No Deforestation, No Peat, No Exploitation (NDPE) policy in 2016, Olenex expects all its palm oil suppliers to comply with the strict sustainability requirements. From the beginning, Olenex has been transparently reporting its progress on the implementation of the various sustainability endeavors on its sustainability dashboard.
Despite improvements in the transparency of supply chain activities and initiatives, there is still a need to measure and communicate NDPE progress more effectively to suppliers and stakeholders. To this end, Olenex together with its parent Wilmar became an active member of the Proforest-led NDPE Implementation Reporting Framework (IRF).

IRF Methodology
IRF categorizes supplying mills into five categories depending on their progress towards NDPE implementation and reporting. The categorization involves collection of data related to certification status, monitoring and verification systems, grievances, sourcing information, and progress on third-party supply. The total volume a refinery processes during a defined period is divided into five categories, according to the individual progress of all supplying mills.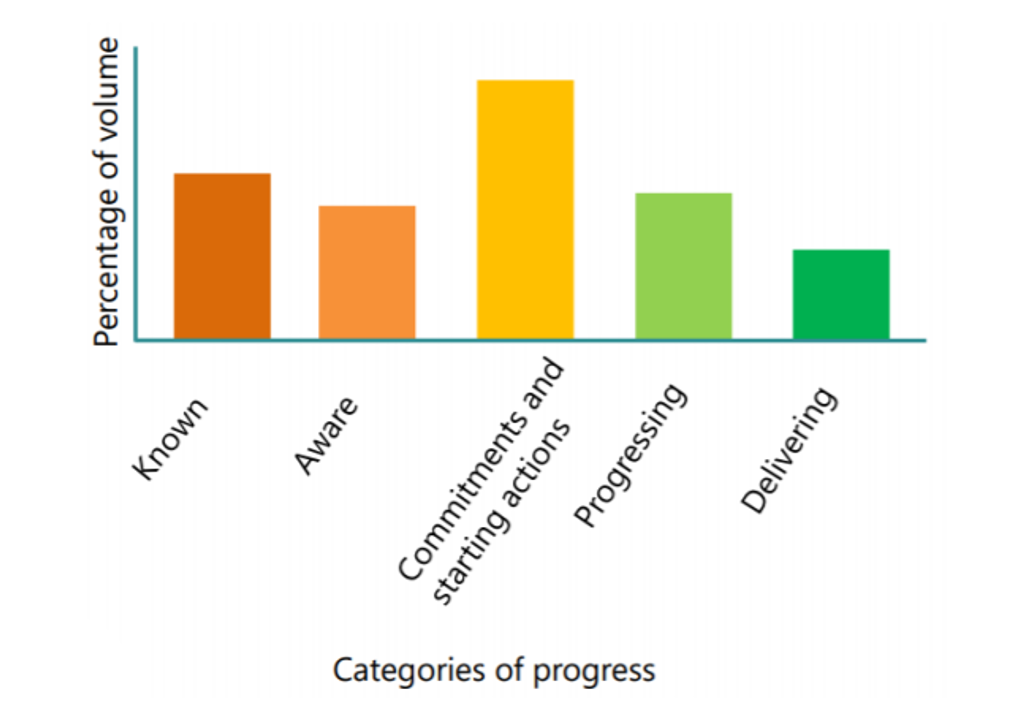 For more information on Olenex NDPE IRF, please see page 7 of Olenex Sustainability Update 2020 #2.

IRF Results
In April 2023, Olenex published the 2022 'No Deforestation, No Peat' IRF profiles for its palm refineries. The profiles are available in the traceability report of every Olenex refinery, which are accessible through the Olenex traceability webpage. The current IRF profiles have been verified by Control Union, indicated by "DV" on the top right corner of the bar chart.
Overall, 74.7% ('No Deforestation') and 73.2% ('No Peat') of incoming volumes to Olenex refineries fall under the "Delivering" category; volumes in the "Delivering" category are considered to be deforestation-free.
We are confident that this will continue to improve as more organizations within our supply chain adopt similar IRF profile reporting.
Olenex "No Deforestation" IRF Profile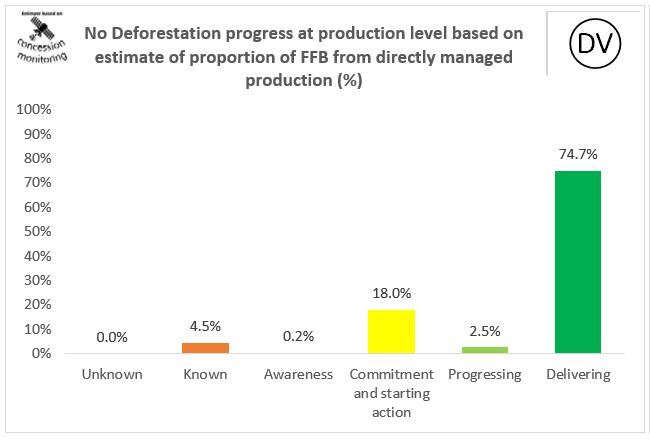 ---
Olenex 'No Peat' IRF Profile