Sustainability
Sustainability is an integral part of our business. Sustainable operations are crucial to securing the future of our company and creating shared value for our customers, stakeholders, and final consumers.
Our holistic approach
It is our ultimate goal to rely on sustainable supply chains that provides opportunities for rural communities while improving their livelihoods. Our holistic approach to sustainability is fully integrated into our business model, aligning processes and standards with universally accepted social and environmental standards.
Click on the picture below to download a two-page flyer summarising our sustainability journey's key milestones and the programmes we implement to ensure our deforestation-free supply chain approach.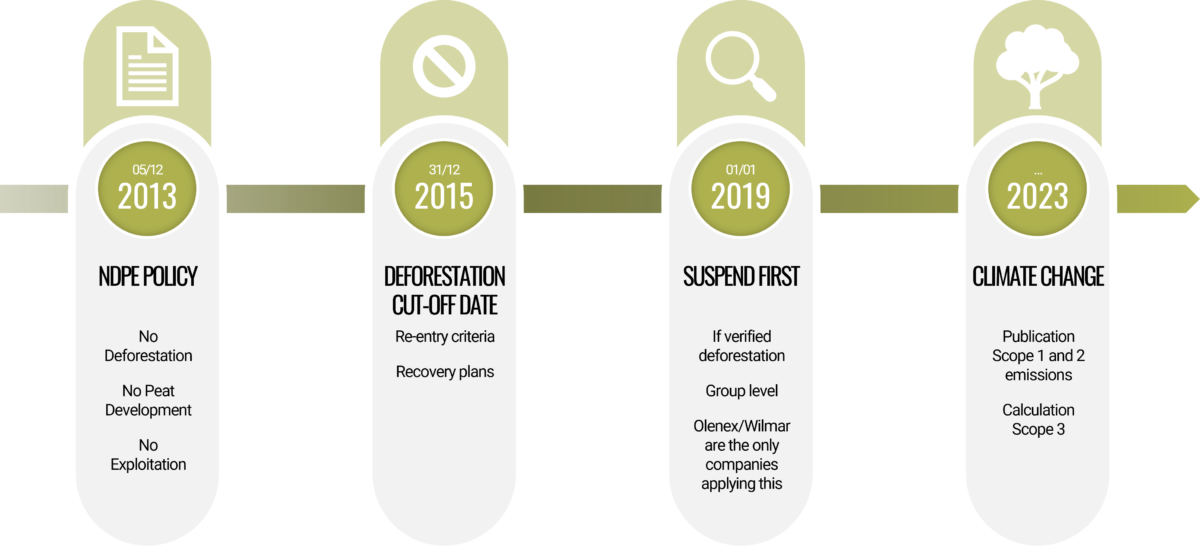 Sustainability News

SPOC
The Sustainable Palm Oil Choice (SPOC) unites a group of companies and organisations who are convinced that palm oil can play a positive role in society when produced sustainably. SPOC participants are committed to either use, produce or support the production and consumption of sustainable palm oil and inspire others to do the same.
A key feature of SPOC is that the activities and programming are governed by social- and environmental NGO's like Conservation International, Orangutan Land Trust, and Solidaridad.
Find out what your company or organization can do to support the sustainable palm oil transformation: Take Action.
Olenex and Wilmar are active members of the SPOC advisory board.